Placement & Training
Department of Placement and Training:
Mother Theresa Institute of Computer Applications has the department of Placement and Training headed by senior faculty members manages all placement and training activities. Placement committee has two wings in which one looks after the training to the students in a very strategic way and the other looks after the placement activities, relation with industrial group and research organizations. The department works in a close coordination with a blend of faculty, students and management.
Objectives:
To organize campus interviews for final year students with industries and business houses of repute from all over India.
To prepare students to face campus interviews by arranging training in Aptitude tests, group discussions, preparing for Technical and HR interviews through professional trainers and MTICA alumni.
To arrange final semester project for the students.
To promote career counseling by organizing guidance lectures by senior corporate personnel and most importantly by the immediately placed senior students
Facilities
The placement office of MTI PAT offers facilities for campus recruitment drive. Apart from handling the needs of the students it provides the facilities for companies ranging from logistics to interview rooms.
Facilities to Company
1) Air conditioned auditoriums 2 no's for pre-placement talk, 1 with 150 seating capacity another with 500 capacity.
2) Well furnished, conference rooms for group discussion.
3) Online test facilities for 300 students in single slot.
4) Internet with Wi-Fi zone.
5) 3 well furnished interview rooms.
6) Well trained placement staff and student coordinators to help and support.
Need of Intense Training
Palamaner is a place with highly rural back ground students have less exposure towards corporate culture. Their IQ levels may also be condemned since underdeveloped schooling. Keeping the harsh realities of the area, the management has established a powerful system to categorize placement and training on two wings. Each way is being headed by an expert in the field guiding the young minds towards perfect destinations. Every student who has joined in Mother Theresa will be taken care by these two wings and purportedly monitored the growth.
Pre-Placement Training
The unique and striking feature of Mother Theresa Institute of Computer Applications is to provide sufficient training month in advance. In fact from the first year on wards the training programme entertained with regular curriculum much deprived rural students will be highly benefited and reach to their goals easily since they are properly motivated from the day one. The students will be instructed to focus on communication skills, soft skills,, Technical skills, arithmetic skills and reasoning skills more got first-hand information in them special classes will be conducted through PPTs. At the end of the day every student is transformed into industry ready.
Pre-Placement Talk
Apart from the vigorous training supplied by the training department. The placement officer arranges frequent pre placement talks and presentations arranged by the various companies on the campus. The activities put a large light on the realities of corporate expectations and culture. These talks provide the students a chance to learn more about the companies; as a result they identify the sectors where they can avail the growth and advancements of the folder. This programme facilitates an opportunity bringing senior executives from most reputed companies and makes an interaction with the students.
The strategic blend of training and placement and a beautiful bridge between students and industry making Mother Theresa Institute of Computer Applications turned to excellence.
Message From TPO: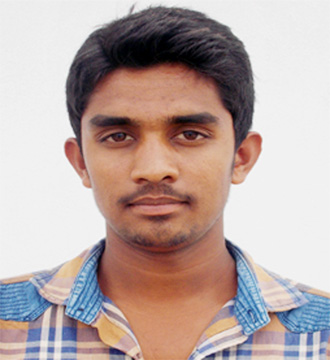 "It is my privilege to mention that Mother Theresa Institutions were established in the year 2002 and nurtured itself in leaps and bounds. It is undoubtedly a place of cynosure to be a placement officer of this prestigious institution."
"The high ideals of the management paving a golden path to young generation especially from rural area like Palamaner. From the day one, the combined efforts of everyone assisted the placement department."
"Thus the students of this organization are occupying enviable positions in various organizations wherever they go they could leave their impact as the brand ambassador of Mother Theresa Institutions. Through the department with the help of many faculty. We have been pushed driving force into the minds of the students and it is yielding wonderful dividends."
"It is a humble invitation to any company to step into the campus and feel the difference. Every company can have the choice of students for their levels. I make an oath, that any student expects a promising career should opt this campus and any company can satisfy it to the choice of students here. I wish many more success stories to all the students here in the ensuing days."
A. Reddy Prasad
Placement Officer
Package Offered:
Dream Offer:
MTIMCA and MTIET have achieved a Dream Offer option in placements for the academic year 2014-2015.
The Open Text Companies Have recruited our students through the "Dream Offer" with packages of Rs. 4.5 Lakhs per annum.